The Boot Cold Beer and Wine Store
Back in the day... next to The Boot Pub and Shoestring Lodge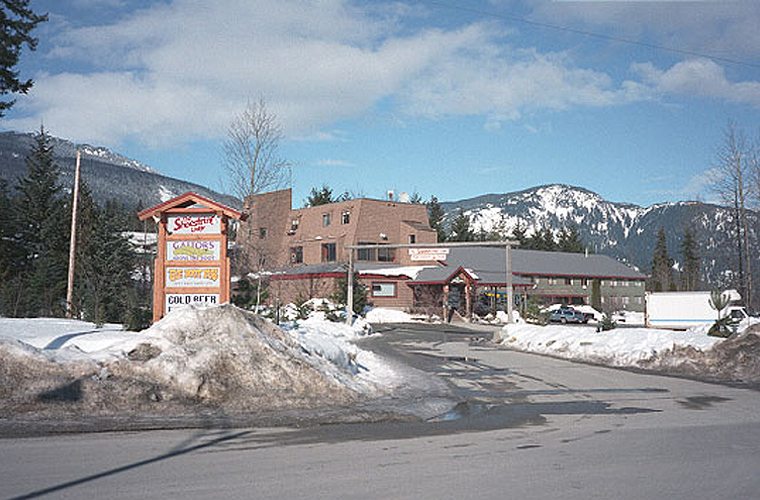 The Nesters Liquor Store's origins date back over 20 years to the mid 1990's when it first opened next to the infamous Boot Pub and Shoestring Lodge. The iconic ski boot logo that we still proudly use goes back to 1966 when the Ski Boot Lodge first opened on that same site across from where Nesters is today.
Originally called The Boot Cold Beer and Wine Store, the name changed to Nesters Liquor Store in 2006 when the store moved to its current location after Boot Pub and Lodge were torn down and redeveloped as Fitzsimmons Walk.
The survival of our 1960's ski boot logo keeps us connected to Whistler's rich and colourful past and today we continue to strive to give that same warm service and "local" experience to our customers.